Seven Luxurious Ngorongoro Lodges Campsites
Aside from beautiful spots like safaris with a number of wildlife and species, Ngorongoro has a large number of luxury lodges. They are proud to present their seven most appealing and luxurious lodges. Ngorongoro lodges campsiteshave a numerous of offers that you will definitely enjoy.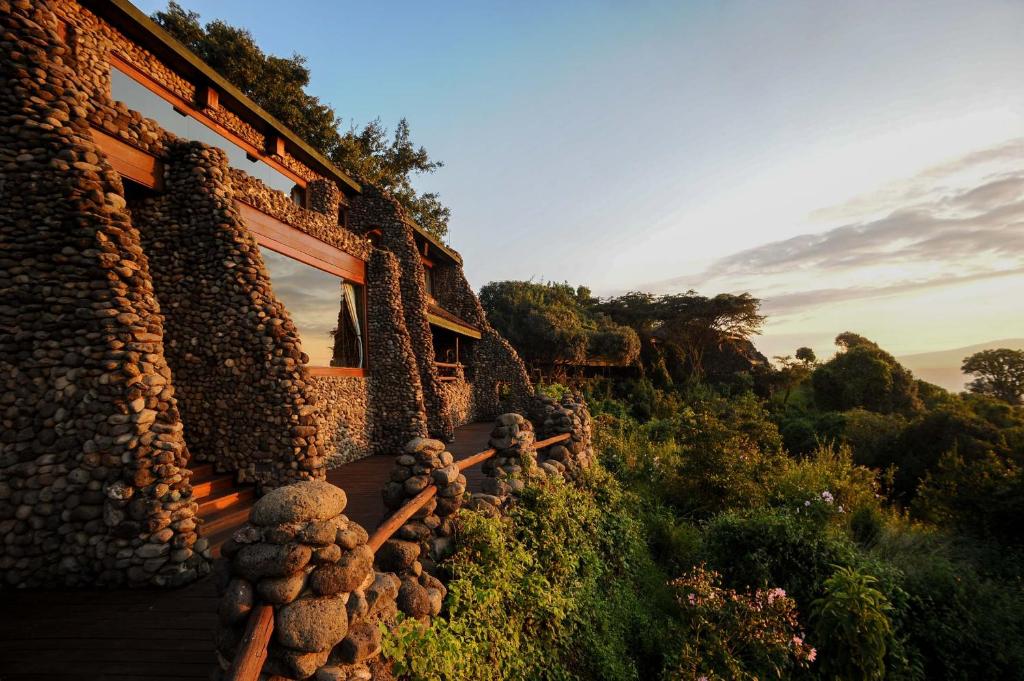 The exterior of the Ngorongoro Serena Safari Luxury Lodge features combined rocks as a barrier between the accommodations
Location
On the rim of the crater, the Ngorongoro Serena Safari Lodge is a unique blend of world-class luxury, timeless volcanic splendor, and ethnic style that you won't find anywhere else in the world. Sensibly built so that it doesn't take away from its surroundings while still giving you a beautiful view of the crater below. In this lodge, there are several clustered stone buildings that are all linked together by rope-lashed wooden walkways that give beautiful views of the valley below.
Lodge and rooms
The lodge is spread out around the rim of the crater and has 75 rooms. Each room has a rock-enclosed balcony, brass lamps, leather headboards, wildwood mirrors, and Maasai carvings. The rooms are fully air-conditioned and have a view of the Crater that goes on for miles. A walk-in wardrobe, hairdryers, and central heating are all available in each room to help you stay warm on the crater rim during the cold winter months.
Interior:The rest of the lodge is lit by flaming wall lanterns and decorated with iron spears, beaded robes, and Maasai art. Other amenities include a Maasai-style split-level dining and bar area that looks down on the crater below, as well as a traditional round fireside meeting area. The atmosphere is casual and candle-lit, and the menu includes traditional Maasai food, safari favorites, and menus from around the world, among other things.
Rock built dining room and bar with central fire.

Extensive viewing terraces

Swimming pool.

Telephone & Wi-Fi in guest rooms

Gift shop and business centre

TV room with satellite TV.

Cultural dance and music

24 hour on call medical services

Full housekeeping services (laundry, babysitting, children's menus and dining and shoeshine) plus hairdryers and telephones in all rooms.

Forex exchange and safety deposit box available at reception

Massage services, guided nature walks, circle hike.

Extensively stocked Africana Gift Shop.
Location
In the middle of the Ngorongoro World Heritage Site, this lodge is spread out on the uppermost, eastern rim of the crater. It has amazing views of the crater floor below. Most of the Lodge is surrounded by trees that are native to the area. It is built in the shape of a rondavel with cedar-shingled roofs. It is on the Eastern rim, which means it has the best sunset views and doesn't have to move.
Lodge and rooms
All of the 91 double rooms are very big, with two queen-sized beds and a separate dressing room. Each room has a glass-fronted balcony, where you can enjoy a private view of the crater from your own spot. A mini bar, central heating, a bathroom with shaver sockets and a hairdryer, and a private solarium with stunning views are all included in the price of each room at this hotel.
Coffee bar

Swimming pool

Telephone at the reception

Satellite television and wildlife-videos.

Internet cafe

Electrical generator provide 240 volts.

Laundry and baby sitters.

Gift shop.

Conference facilities.
Location
Only a few people stay at this small and private lodge, which looks out over the Oldeani Volcano and is only 5 km from the entrance to the Ngorongoro crater. You can stay at Ngorongoro Farmhouse, which is on a 500-acre coffee farm, if you want to do a Northern Circuit safari in Tanzania.
Lodge and rooms
Only a few people stay at this small and private lodge, which looks out over the Oldeani Volcano and is only 5 km from the entrance to the Ngorongoro crater. You can stay at Ngorongoro Farmhouse, which is on a 500-acre coffee farm, if you want to do a Northern Circuit safari in Tanzania.
Welcome drink on arrival.

Restaurant and loungs

Viewing deck

Swimming pool.

Cell phone reception.

Internet.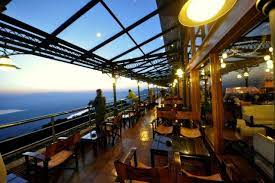 Interior of Ngorongoro Wildlife Lodge with chairs and tables and a beautiful view through a transparent glass
Location
The lodge is on the rim of the Ngorongoro Crater, which is one of the world's most beautiful places. It is mostly made of natural stone, wood from the area, and timber. The panoramic windows give you a great view of the 311 sq. km crater, which is full of wildlife.
Lodge and rooms
People who stay at the lodge will be able to see this beautiful view from its scenic terrace and 80 rooms. The lodge has a restaurant, a bar, and simple but comfortable rooms with en-suite bathrooms and central heating. The huge dining area and lobby has a wall of huge windows through which you can see the whole floor of the crater.
Panoramic restaurant

Lounge bar

Gift shop

TV lounge with satellite TV

Well stocked library

Housekeeping services including laundry and babysitting

Telephone and radio

Currency exchange service
Location
The lodge is in the Ngorongoro Conservation Area, but it is right next to the Serengeti National Park. It is surrounded by the short grass plains of the southern Serengeti. It is in a beautiful acacia forest. There is a lodge that looks out over Lake Ndutu, which is a favorite watering hole for many herds of game. It is also a major point in the migration of wildebeest to the central Serengeti. To get a good look at herds of animals moving by, the grass around the lodge is kept short. At night, you can enjoy the sounds of animals that are very close by.
Lodge and rooms
In front of Lake Ndutu, there are 34 stone cottages. They are all built in a line and face the lake. The rooms are small, but they are very cozy and well-kept. There is a front porch where you can sit and enjoy the view from each room. The furniture is made of pine and is very comfortable.
Restaurant and bar.

Camp-fire

Laundry service

Telephone, fax, email and internet access

Gift shop

Electricity by generator from 5:30 – 13:00 and 18:00 to 23:30 daily
Location
It is the only campsite on the crater rim owned by the Conservation Area Authority. It is on the south-western rim of the Ngorongoro Crater, about 2 km from the crater village. 9 It has long-drop toilets and hot water showers that are heated by wood fires. There is also firewood for sale there, too. A short walk away, you can see a beautiful view of the crater.
The rim woodlands are full of wild animals, so you should move with care. It is possible to go to the bars and restaurants at the lodge after dark, but be careful because many animals move around at night. From an African point of view, the campsite can get very cold and noisy at night.
Tanzania's northern region
Ngorongoro Conservation Area, a national conservation area in northern Tanzania's Arusha region, southeast of Serengeti National Park.
Ngorongoro Crater Lodge: How do I get there?
Flights from Arusha to Lake Manyara take off and land at the airport twice a day. There are many different airlines that fly this way. The lodge picks up guests from the airstrip and drives them to the lodge in closed game-viewing vehicles. The drive to the lodge takes about 112.

Where Maasai meets Versailles | Ngorongoro Crater Lodge | Tanzania
What do you want in these seven Ngorongoro lodges campsites mentioned above? You can test out their offers and services by making a reservation. I'm telling you, their facilities are among the best that I've seen, and that's a fantastic deal that you should take advantage of.
Share:
Twitter

|
Facebook

|
Linkedin